Zenith G500 Transoceanic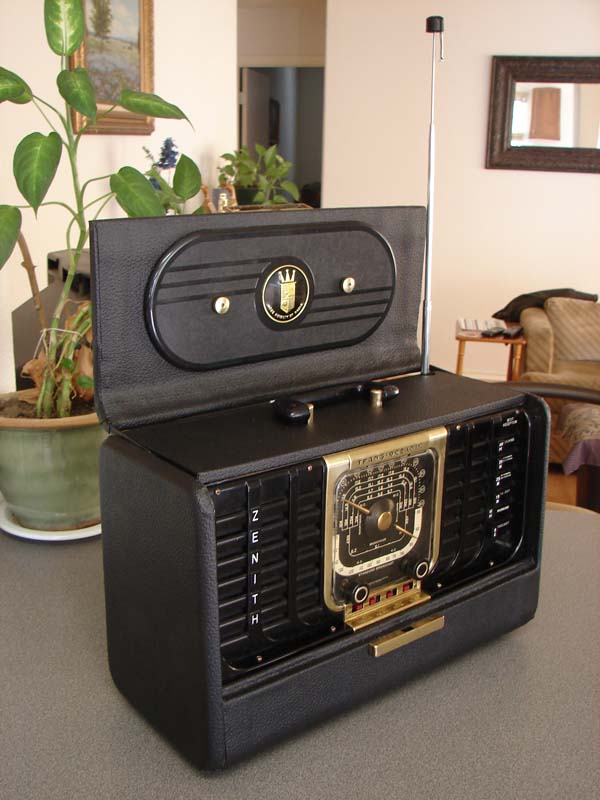 The rarest of the Black Transoceanics, the G500 was only made from 1949 to 1950. It was the first model to use the miniature tube set that became the standard for the next 13 years in the H500 and the 600 models. Tuning covers the AM Broadcast and shortwave over 6 bands and the set is quite sensitive. These sets became the industry standard and were quickly copied by numerous other manufacturers but none could match the quality and the popularity of these models.
This set has been totally restored electronically and recovered with a Tolex material quite close to the original. All brass and external screws were polished and lacquered to retain the shine and all plastic surfaces polished to restore the like new appearance.

Zenith G500 Transoceanic Schematic & Alignment