Addison Model 5 Yellow Catalin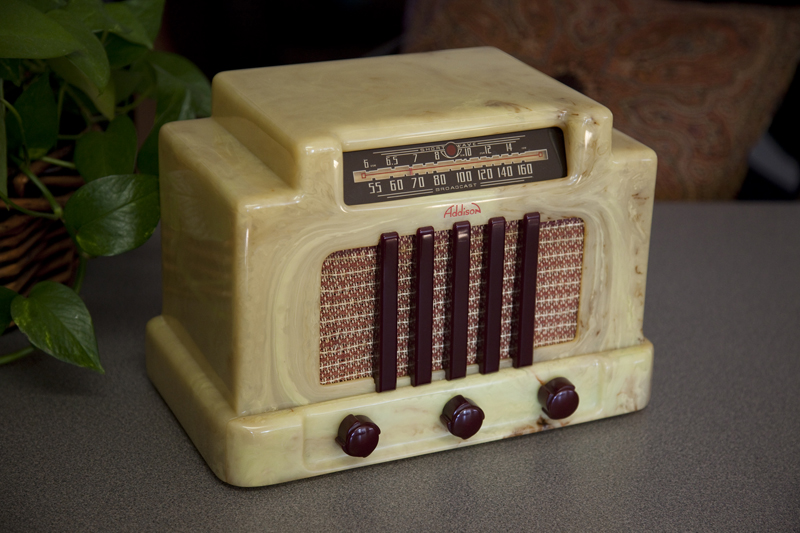 This is a very nice Addison Model 5 Catalin radio. It appears to be yellow but might actually be the pistachio if sanded down to its original color. (Catalin fades over time but can be renewed by sanding to expose a new surface.) Built around an "All American 5" tube design, it is noted for the beautiful swirled finish in the Catalin, unmatchable in today's plastics. The radio covers the AM Broadcast band and 6-15 MHz on two bands.
The electronics have been restored and the radio plays nicely. The cabinet is without blemishes, cracks or repairs, absolutely perfect. A finer example of this radio does not exist.

Addison Model 5 Schematic & Alignment