Addison Model 5 Black Catalin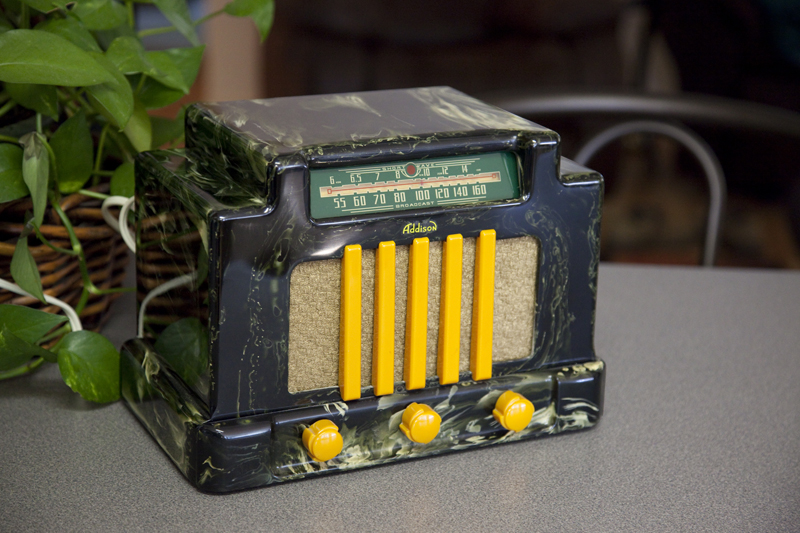 This is a very nice "Black" (although it looks kind of green) Addison Model 5 Catalin radio. Built around an "All American 5" tube design, it is noted for the beautiful swirled finish in the Catalin, unmatchable in today's plastics. The radio covers the AM Broadcast band and 6-15 MHz on two bands.
The electronics have been restored and the radio plays nicely. The loop antenna on the back was broken and is mounted with zip ties but works well. The cabinet is without blemishes, cracks or repairs, absolutely perfect.

Addison Model 5 Schematic & Alignment