Zenith 8G005-YTZ1 Transoceanic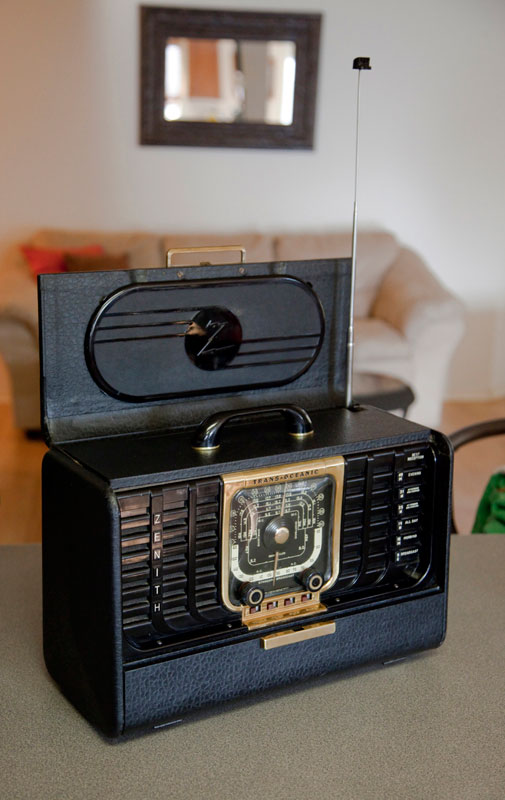 Manufactured about 1948, this was the second of three chassis variations of the black "suitcase" 8G005 Transoceanics. The first, just the 8G005 used 8 Octal tubes, then this set, the 8G005-TGY1, uses 7 octals and a glass mini rectifier tube. Tuning covers the AM Broadcast and shortwave over 6 bands. Like the other versions of the 8G005, it has the operator manual in a flip down panel on the front beneath the tuning dial, a feature that disappeared in the next full model change, the G500.
This set has the original black Tolex covering in nearly perfect condition, truly a rarity for this model. It was mink oiled to both soften and preserve the covering. The brass was stripped, polished and lacquered (except for the faceplate, which didn't need it) and the plastic cleaned and polished. While the set was in working condition, the electronics were old so it was electronically restored and aligned to make it capable of being an every day player.

Zenith 8G005-YTZ1 Transoceanic Schematic & Alignment